How To Prepare Chocolate Ball
Hey guys, hope you are "feeding" fine? I brought a simple, new recipe you can try out today! Trust me, you will love it cause its made with CHOCOLATE! I bet we all love chocolate! Show me who doesn't love chocolate and I'll show you someone who has never set his eyes on a TV screen! Impossible right?
Well, let's skip the talk and get busy! This is a special chocolate ball recipe and should be prepared on special occasions (though not too often cause of your health).

Here are the ingredients needed for making yummy chocolate balls:
How to prepare Chocolate Ball:
1) Add all the ingredients to a saucepan.
2) Now heat it over medium heat for 7 to 10 minutes until it gets thickened.
3) Cut out ball shapes (optional).
4) Allow it to cool down.
5) If you did number 3 above, then melt small quantity of chocolate and pour over it (check image below).
if you didn't do number 3, you can skip this.
6) Chocolate Ball is ready to eat now.
7) Serve alone or with any drink (appetizer).
At the end, your chocolate ball should appear like any of the images!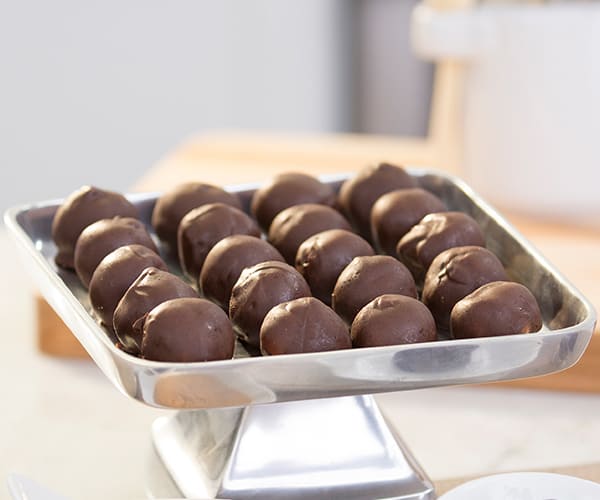 See, very easy yet appetizing! You should give it a try yourself! Don't forget to share the experience with me!